Lots of bug fixes this time around.
Various bits and pieces have been added, I'm slowly rolling out the user routine option to other machines (starting with the CPC) and have included some example user routines requested by users. The Spectrum engine's SPRITEINK command now only works on EMPTYBLOCKs and has been modified so that games loop back to the start screen at the end.
Users who found it too easy to accidentally shut down the tool will hopefully find it a little more difficult to do so going forward.
The Windows editor has a new option to browse the MPAGD forum in the help menu.
Get Multi-Platform Arcade Game Designer
Comments
Log in with itch.io to leave a comment.
Good Job Jonathan!!!! Thank you!!!
Is the new included user routine for the CPC working or am I doing something wrong? I keep getting an access denied error on build. CPCDiskXP error opening the file AGDgame.bin. Do I need to change anything?
I forgot to update the build suite to copy user.asm into the relevant directory before assembling. It will be updated in the next release, meanwhile there's a quick fix at the AGD Forum
Thanks for the reply. I've amended the batch file as instructed on the forum and seem to be getting a little further but I'm now getting the attached error.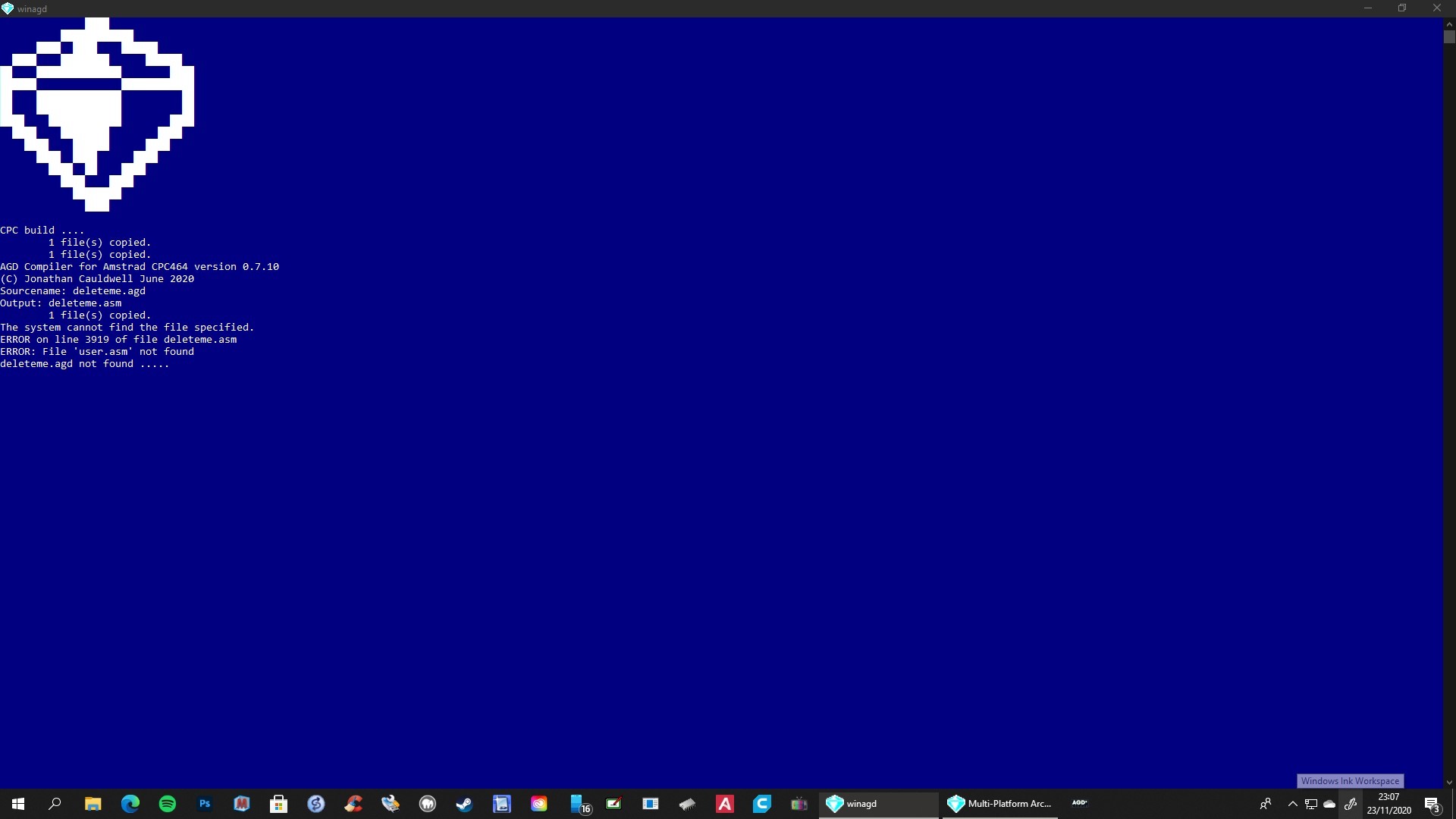 Very good work, Jonathan.
I am starting a simple project and I have similar problem for Amstrad CPC
I have fixed user.asm location in build.bat in batch file but now I get this error: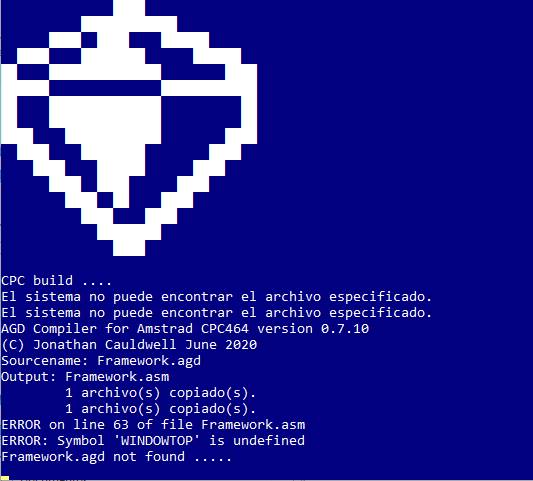 Solved! : )
The problem is the location name of AGD, AGD path "C: Amstrad AGD Framework" should be "C: AmstradAGDFramework" blank space problem. Rename directory already works ;)